HOW TO CONFIGURE SSL CERTIFICATE FOR OPENCART ?
for accepting payment through your opencart based e-commerce site for secure transactions it is advised to enable and ssetup SSL certificate.
It is required to follow number of steps to enable the SSL certificate.
1) To get SSL Certificate you may refer
https://www.sslshopper.com/ or you may contact your hosting provider,
2) Login to your site admin panel goto admin->setting->server and select yes in use ssl certificate option as shown in the below screenshot
3) Update config.php file as as shown in below screen shot
4) Update admin/config.php file as shown in below screen shot
5) Now you need to test the site after performing the above steps
6) Sometime you face problems even if you have gone through above steps like I faced a problem of not having a fully secure site ( showing exclamation sign with the message )
If you face the same problem below are some tips
1) Test the status of the SSL certificate from below site . if any issue found than contact the SSL certificate provider https://www.sslshopper.com/ssl-checker.html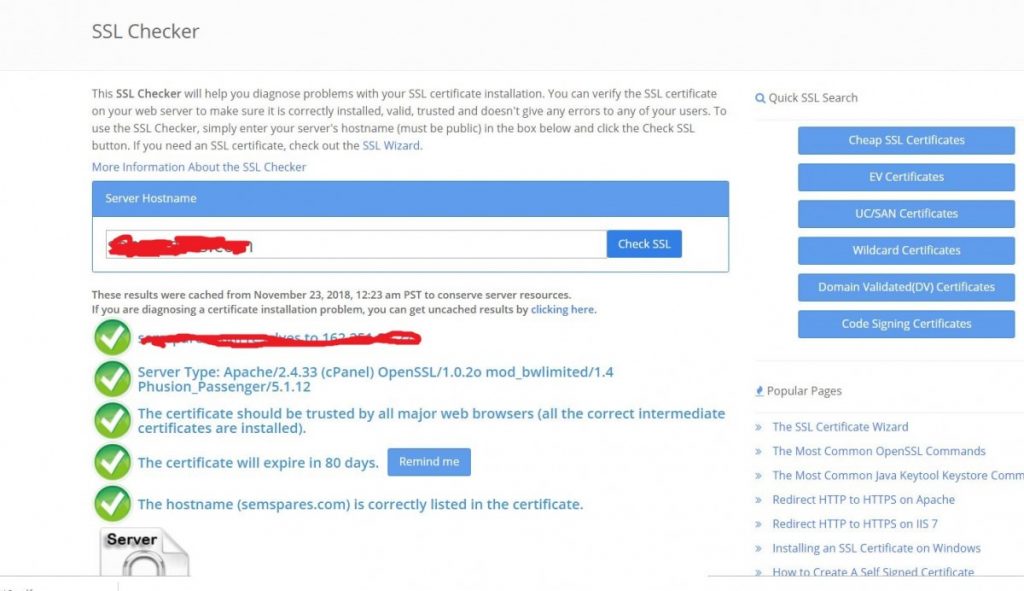 2) Use below site to test if SSL is properly configured or not. It will also suggest for the correction https://www.whynopadlock.com
Like I have corrected my .htaccess file.
3) Make sure for
system/config/catalog.php and
system/config/admin.php file the $_['ssl_ss'] = true;
FIG 9 – CONFIGURE SSL FOR OPENCART
after applying all the configuration setting your opencart site will start work as below.
If you still face any problem In configuring SSL you may please contact me or comment here.
Good day,
Jagruti